Website Masterplan Book
WEBSITE MASTERPLAN
Internet Marketing Book
Your Go-To Guide to Grow Any Business With a
Ridiculously Good Website!
An organised set of steps to follow that creates a
comprehensive plan of action to achieve a high-quality outcome.
THE BOOK THAT MAKES
WEBSITE STRATEGY & PLANNING EASY
Real business website success is about connection, making your business shine and Getting Serious Results!
WEBSITE MARKETING MADE SIMPLE
Confessions of a Website Agency Owner
Anyone can get a website… just pay a designer, but if you want a website
that grows your business and gets the phone ringing you
MUST HAVE AN EXCELLENT WEBSITE
The key for a business website is how well it works, the benefits it delivers,
the difference it makes, the new clients and sales… profitable results
makes it an investment
This book provides success factors and a complete website strategy
planning and implementation guide, aimed to achieve your business
goals. Using a proven, easy-to-follow, step-by-step planning guide
INTERNET MARKETING BOOK GUARANTEE Yes this is a very generous guarantee
I'm doing this because I know you will love the book and because the how to guide is so easy and it works. I've seen the proof and the facts. I've seen this system in action, over and over and over again.
I am absolutely committed to helping you succeed. After years and years of trial and error I have perfected this system.
I have bent over backwards to create the perfect Internet Marketing book,
PLUS an invaluable set of bonuses to help you make it BIG online… literally pouring everything I know into it.
It works every time for every business, I know it will work for you… but if you want a refund… you will get your refund, promptly and without hassle.
I'm in this teaching business to help people. I've done my part, by creating this step-by-step. All I ask is that you give it a fair chance.
Free Delivery – Buy Now!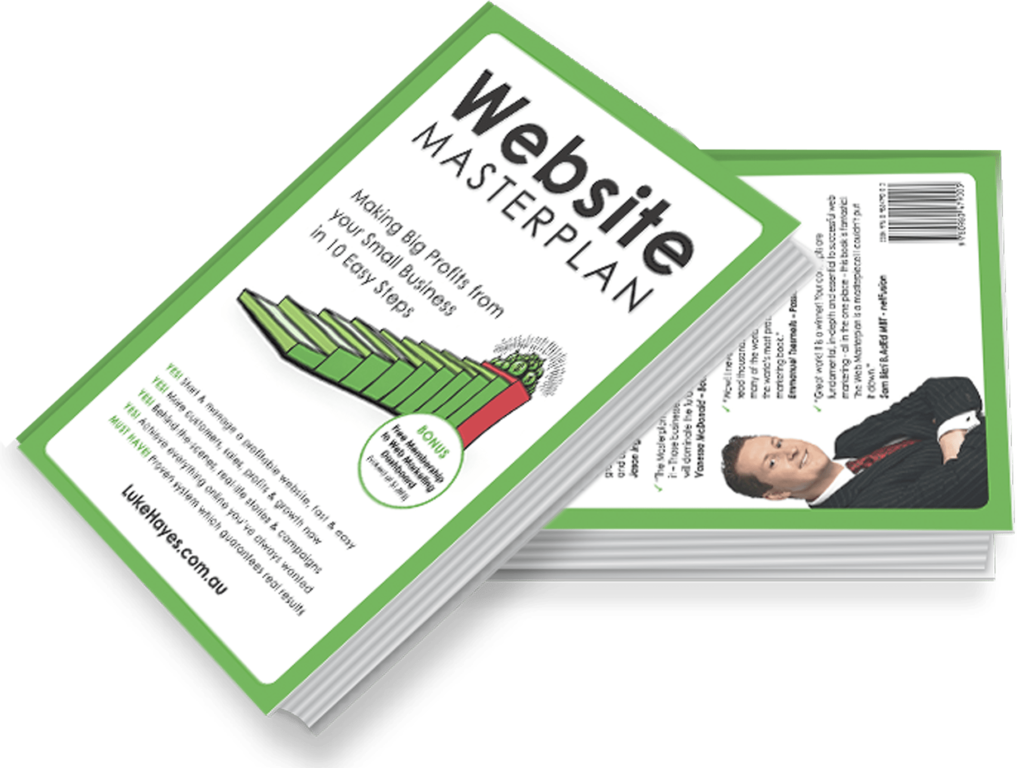 Availability:
In Stock Now (Dispatched from Sydney)
Paperback:
$57.95
232 page Internet Marketing Book
Free Delivery:
Guaranteed we'll send your book within 24 hours and you can expect delivery within 7 working days anywhere in Australia. All deliveries are sent via Australia Post, including overseas orders.
BUY NOW!