WEB SUCCESS BLOG
IMPORTANCE OF LOCAL SEO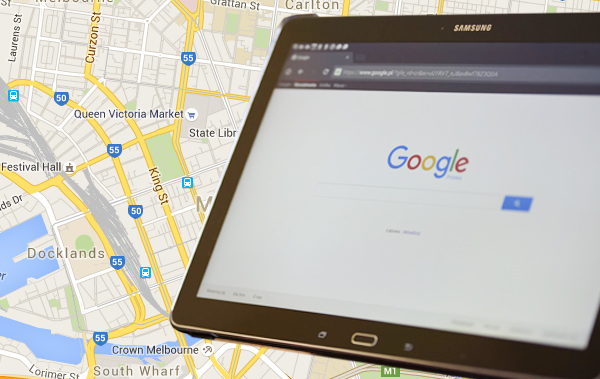 Local SEO is crucial for boosting your business visibility and driving more customers that are in your area to your business.
As a business owner who provides products and services to customers in your area, you understand the importance of having a strong online presence in Google's local search results.
For example when you're looking for a reliable local business; electrician, builder, vet, physio, laundry, printer, etc… you'll likely do a search on Google.
The following statistics make it obvious why it's crucial to make sure your business is visible and easily found when your target market is searching for what you offer.
According to Google, 46% of all Google searches are looking for local businesses and information.
72% of consumers that did a local search visited a store within 8 kilometres. (Source: HubSpot Marketing Statistics).
80% of people who are searching for a local business, conduct their search on Google. (Source: Think with Google)
97% of people learn more about a local company online than anywhere else. (Source: SEO Tribunal)
88% of searches for local businesses on a mobile device either call or visit the business within 24 hours. (Source: Nectafy)
Google searches that included the words "Near me" or "close by" increased by more than 900% over two years. (Source: Chat Meter)
Consumers that found a business via a Local search resulted in purchases 28% of the time. (Source: Joel House Search Media)
Here are 5 easy to implement strategies:
Claim and Optimize Your Google My Business Listing. The first step to improving your local SEO is to claim your Google My Business listing. This is the information that appears on the right side of the search engine results page. when someone searches for your business or related keywords. To claim your listing, go to https://www.google.com/business and sign up. Once you've claimed your listing, make sure to optimize it by including as much information as possible, such as your business name, address, phone number, website, business hours, and photos. The more information you add to your Google profile, the more Google will like and display your profile.
Get Reviews from Your Customers. Reviews are a critical component of Local SEO. Positive reviews build your reputation and help to build trust and credibility with potential new customers that find you on Google search. Encourage your happy customers to leave a review for your business on your Google listing. The more positive reviews you have, the higher your business will appear in the Google search results.
Include Location-Specific Keywords. Google wants to provide localised search results. A plumber who is located in the suburb of Randwick, should include "Plumber Randwick" throughout their website. If your business includes location-specific keywords on their website, it helps Google to know which city and area you are in and makes sure you get shown to potential customers in your area.
Include a Google Maps on your website. Google Maps is another tool that you can include on your website for free and it can help you improve your local SEO. When someone searches for a business like yours in a specific area, Google Maps will often display the location of businesses in that area.
Build Local Backlinks. Backlinks from other local websites can help to improve your local SEO by signaling to Google that you're a trusted and relevant business in your local area. Reach out to other local businesses and organizations and ask if they would be willing to link to your website. You can also consider sponsoring local events, which can help to build your brand and increase your visibility online.
In conclusion, a significant percentage of Google searches are looking for local information and local businesses. People prefer to start their search for a new company on Google. Searches for keywords like "near me" or "close by" are extremely popular.
If you have a business that provides products or services to local customers, make sure that Local SEO is part of your online marketing strategy. The tips above are easy to implement and cover the basics that are important to get you started with optimizing your business for local search.
It is important for businesses to have a strong local SEO strategy to take advantage of their potential customers searching o Google.
Luke Hayes Web Design
Founded in 2000 with offices in Sydney Australia.  Our mission is to provide beautiful designs and excellent support for our clients, keeping within their budget through affordable web solutions.  To help our clients reach their business goals and maximise their profits.