WEB SUCCESS BLOG
6 WEB DESIGN TIPS & TRENDS FOR 2023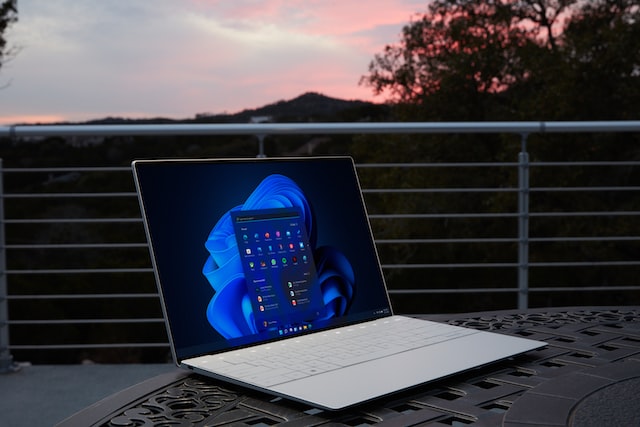 In order to attract, impress, and persuade people to choose to do business with you, high quality web design is a key.
A beautifully designed website will build your brand, showcase your products and services, provide helpful information that's easy to find… it's a positive and valuable experience for your website visitors.
On the other hand, a poorly designed website can drive customers away and negatively impact your business results.
This year, be prepared. It's time to start thinking about the web design trends and predictions for the year ahead and how your website can drive better business results.
While it's always difficult to predict exactly what the future holds, there are a few key trends that are likely to shape the world of web design in the coming year.
So, how can you use web design to drive business results? Here are a few tips:
Make sure your website is easy to navigate: A cluttered or confusing website can be frustrating for users and may lead them to leave your site. Make sure your website has a clear hierarchy and is easy to navigate, with links and buttons that are easy to find and use.
Use clear, concise copy: Your website text should be easy to read and understand, with a clear call to action. Avoid using jargon or industry-specific language that may be confusing for your audience.
Include high-quality images and graphics: Visuals are a powerful way to communicate your message and grab the attention of your audience. Use high-quality images and graphics to help tell your brand story and showcase your products or services.
Make sure your website is mobile-friendly: More and more people are using their phones to access the internet, so it's essential that your website is optimized for mobile. This means making sure it loads quickly and is easy to use on a smaller screen.
Consider the user experience: The overall user experience (UX) of your website is crucial to driving business results. Make sure your website is easy to use, with a clear and straightforward design. This will help to keep users engaged and increase the likelihood of them converting into customers.
Use of artificial intelligence (AI) in web design: With the increasing availability of AI tools and technologies, more and more web designers and website managers are turning to AI to help them create more personalized and engaging experiences for their users. This could include having copy written for you, the use of chatbots to provide personalized customer service, or the use of machine learning algorithms to create personalized recommendations or content for users.
By following these web design tips and trends, you can use website to drive business results and help your business succeed online.
Always keep in mind that your website is frequently the first point of contact potential clients have with your business, so it's essential to make a good first impression.
Luke Hayes Web Design
Founded in 2000 with offices in Sydney Australia.  Our mission is to provide beautiful designs and excellent support for our clients, keeping within their budget through affordable web solutions.  To help our clients reach their business goals and maximise their profits.