WEB SUCCESS BLOG
CHRISTMAS MARKETING: 8 Ways to Sell More in December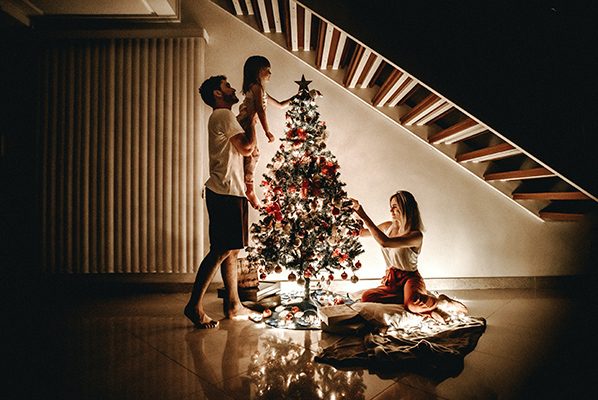 Christmas time in Australia offers a MASSIVE sales opportunity, so take advantage of this busy buying period to increase your profits!
Australian's will spend more money in December, than at any other time during the year.
To make sure Santa delivers you as many customers as possible this December, here are some simple marketing and promotions ideas:
Get clear on who you are targeting.
Is the ideal customer an existing client or are they new customers?

What big specials can you offer?
It has to be incredible value so you grab peoples attention.
Consider a loss leader (a product sold at a low price (at cost or below cost) to stimulate other profitable sales.)

Remember most of the buying is for gifts, so how can you package up your products or services as gift items? Can you offer complimentary gift wrapping.

People are buying gifts for others, but they still want to treat themselves. Can you offer a two for one?

If you have a shop front, integrate it with your online business. For example have a sign in the shop window that says: All online orders FREE Shipping and Delivered within 48 Hours. For example have signage for passing traffic that clearly presents your web address.

Chances are your ideal customers are using Facebook. So reach them with a truly AMAZING offer, almost to good to be true, even if it is at a small loss to you (loss-leader) to get customers on your website or in your store.

Do you have a email list, or your past customers email addresses? If yes, Christmas time is an ideal opportunity to make them a special offer.

The closer we get to Christmas; the more motivated customers are to buy. Can you offer gift vouchers, gift wrapped products, gift baskets or bundles, or last-minute special offers?
Best wishes for your profitable Christmas marketing and success.
Luke Hayes Web Design
Founded in 2000 with offices in Sydney Australia.  Our mission is to provide beautiful designs and excellent support for our clients, keeping within their budget through affordable web solutions.  To help our clients reach their business goals and maximise their profits.