WEB SUCCESS BLOG
CHRISTMAS MARKETING ONLINE: 5 Easy to Implement Sales Generating Ideas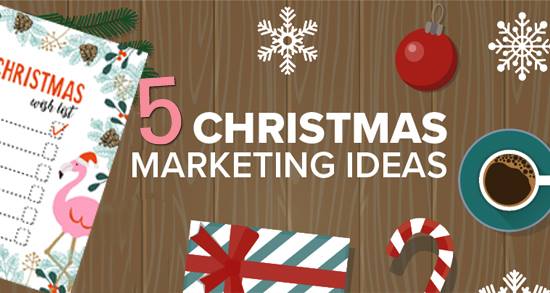 It's that time of year again – the holiday season is upon us and people are starting to think about their Christmas plans and buying presents.  If you're a business owner, this is a great opportunity to tap into the holiday spirit and boost your sales.
Here are 5 Christmas Marketing Online ideas to help you get started:
1: CUSTOMISE YOUR PROMOTIONS PAGE
Most of you have a website with a PROMOTIONS or a SPECIALS page. Over Christmas add a little festive season visual design. And make sure you update your offers with specific Christmas promotions.
2: HOLIDAY SEASON – OPERATING HOURS
Add a temporary notice on your website and social media with your holiday season opening hours. This makes sure your valued clients know what's going on, and encourages them to make their appointment ahead of time. Benefit from the laws of scarcity, we all know people don't want to miss out, so saying there is limited appointments can also help encourage bookings.
EXAMPLE: We are going to be taking a well-earned break over the Christmas / New Year…
TIP: Put a reminder in your diary to remove the notice early in the new year.
3: PROMOTE YOUR GIFT PACKS
Do you have gift packs that would be perfect Christmas presents? Do you have some smaller products that would be amazing stocking fillers? Do you have Gift Vouchers that would be perfect gifts for your clients to give away?
Promote these gifts on your social media, in an email blast and on your website.
On your website you can promote on the large banner image on your HOME page, you can promote on your SPECIALS page… but I would like you to consider a POP-UP, it's the best way to get every visitors attention.
NOTE: Pop-up instantly gets attention. People don't mind POP-UP as long as it is easy to close. Your POP-UP should be well designed, have a clear offer or message, it needs to give your visitor some helpful exciting information and after they've read the message they simply click to close.
4: TRY A BONUS – MONEY BACK OR COMPLIMENTARY GIFT
MONEY BACK: Here's something you can try to increase spend per client: offer an instant saving if the order (products or treatments) reaches a certain amount. For example, take $20 off if a customer spends $200 or more. $20 OFF, $20 SAVING, $20 BONUS… is enough to get most clients excited. It doesn't seem like much to you, but that's a huge bonus for clients.
COMPLIMENTARY GIFT: Send a complimentary gift voucher to all of your clients or maybe just target old clients that you have not seen in a while. For example: Send them a $20 Gift Voucher which can be redeemed during their next booking when they spend $200 or more.
5: GIVE CLIENTS SOMETHING FOR FREE… GIFT WITH PURCHASE
Step 1: What can you give away?
Give away a product or service that doesn't cost you much but it has a high perceived value (BUILD THE VALUE).
Step 2: What treatment do you want clients invest in?
Now that you have a low cost incentive, what high profit margin treatment do you want to encourage clients to buy so they can get the free gift with purchase?
A seasonal idea for this one is a Gift With Purchase to clients, who purchase a set of treatments, then they can either keep the gift or re gift but they've also bought a set of LED treatments or spray tans for example.
Luke Hayes Web Design
Founded in 2000 with offices in Sydney Australia.  Our mission is to provide beautiful designs and excellent support for our clients, keeping within their budget through affordable web solutions.  To help our clients reach their business goals and maximise their profits.